Connect with Mike Staff Productions
Connect with Mike Staff Productions on social media.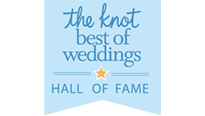 The Knot Hall of Fame
15 years straight
Wedding Wire Couples'
Choice Award
10 years
Recommended by Over 150+
Detroit-Area Venues and
Wedding Professionals
The Mike Staff Productions Guarantee
At Mike Staff Productions, we trust that you'll choose the perfect person to work with because you know what you want on your wedding day!  There's no such thing as a one-size-fits-all wedding photographer, DJ or videographer – we get that, that's why we invite you to be a part of the planning process.
Let's bring your wedding vision to life!